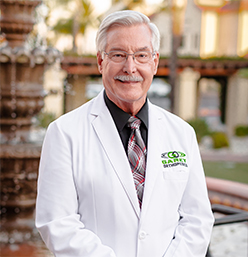 Blair Johnson PA-C
Blair Johnson has been a California resident since 1963. He is a United States Airforce veteran, where he trained as a surgical technician with focus in orthopedics. Upon being Honorable discharged from the Airforce he completed his Bachler's Degree. He then applied and graduated from USC School of Medicine's Physician Assistance Program.
Blair has worked primarily in Orthopedics for 38 years, 22 of those years with Dr. Steven Bast, Orthopedic Surgeon.
Outside of work, Blair enjoys time with family and traveling the world.