Joint Replacement
Joints are formed by the ends of two or more bones connected by tissue called cartilage. Healthy cartilage serves as a protective cushion, allowing smooth and low-friction movement of the joint. If the cartilage becomes damaged by disease or injury, the tissues around the joint become inflamed, causing pain. With time, the cartilage wears away, allowing the rough edges of bone to rub against each other, causing more pain.
When only some of the joint is damaged, a surgeon may be able to repair or replace just the damaged parts. When the entire joint is damaged, a total joint replacement is done. To replace a total joint, a surgeon removes the diseased or damaged parts and inserts artificial parts, called prostheses or implants.
Click the desired topics below to find out more.
Knee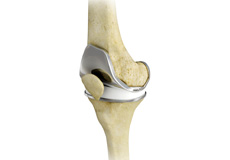 Total Knee Replacement
Total knee replacement, also called total knee arthroplasty, is a surgical procedure in which the worn out or damaged surfaces of the knee joint are removed and replaced with artificial parts.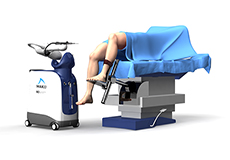 Robotic Partial Knee Replacement
Robotic assisted partial knee surgery is an innovative alternative to the conventional surgical procedure in patients suffering from degenerative knee diseases such as osteoarthritis. It is performed using robotic-arm technology that allows the surgeon to precisely perform the surgery through a smaller incision as compared to traditional surgery.
Hip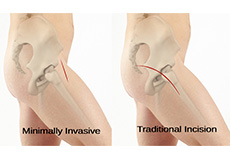 Minimally Invasive Total Hip Replacement
The hip joint is one of the body's largest weight-bearing joints and is the point where the thigh bone (femur) and the pelvis (acetabulum) join. It is a ball and socket joint in which the head of the femur is the ball and the pelvic acetabulum forms the socket. The joint surface is covered by a smooth articular cartilage that cushions and enables smooth movements of the joint.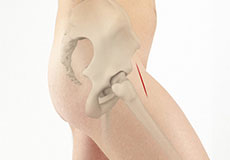 Anterior Hip Replacement
Anterior hip replacement is a minimally invasive hip surgery to replace the hip joint without cutting through any muscles or tendons as against traditional hip replacement that involves cutting major muscles to access the hip joint.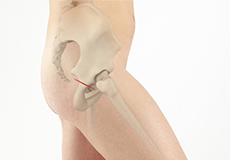 Direct Superior Hip Replacement
Coming soon
Shoulder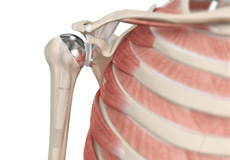 Shoulder Joint Replacement
Total shoulder replacement surgery is performed to relieve these symptoms. In this surgery, the damaged articulating parts of the shoulder joint are removed and replaced with artificial prostheses. Replacement of both the humeral head and the socket is called a total shoulder replacement.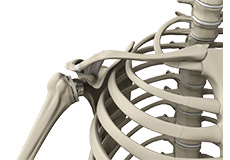 Reverse Shoulder Replacement
Reverse total shoulder replacement is an advanced surgical technique specifically designed for rotator cuff tear arthropathy, a condition where the patient suffers from both shoulder arthritis and a rotator cuff tear.
Foot and Ankle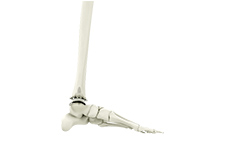 Ankle Joint Replacement
The ankle joint connects the leg with the foot and provides free movement to the foot. It is formed by connecting the bones of the lower leg, tibia and fibula, with the talus, or ankle bone.